3 activists tell us how they keep the faith in the fight for racial justice
3 activists tell us how they keep the faith in the fight for racial justiceMay 25, 2021
Tuesday, May 25, marks the one-year anniversary of George Floyd's murder at the hands of the Minneapolis police. Over the past 12 months, his death has served as a rallying cry for countless racial and social justice movements not only in the United States, but around the world. Here, Mic explores how inequality and injustice were brought to the fore in the wake of his killing.
It has now been a year since former Minneapolis police officer Derek Chauvin murdered George Floyd in broad daylight. In the immediate aftermath of Floyd's murder, nationwide protests led to reinvigorated calls to defund and ultimately abolish the police. While abolition is still very much a work in progress, there have been some changes on a policy level, like the new chokehold bans in Connecticut, Iowa, and a few other states. But it's not enough.
Anyone who has spent even a week organizing can tell you that this work is exhausting. To some extent, "failure" is a part of any movement, and this is especially true when it comes to movements rooted in racial justice. When you are working to disassemble something as large as white supremacy, you can expect that it will push back, eager to maintain its power. That's why reform policies — while sometimes able to make life a little bit easier — will always "fail" if they are looked to as the only solution. This is especially clear with policing, where reforms like chokehold bans don't address the overall violence of the institution's very existence.
But if campaigns don't always take off, if new policies aren't always helpful, if some level of failure in organizing is unavoidable, then why would anyone continue with this work? Mic spoke to three organizers about their experiences and why they continue fighting, even when it may seem like all the odds are stacked against them.
,
Heena Sharma, Lenapehoking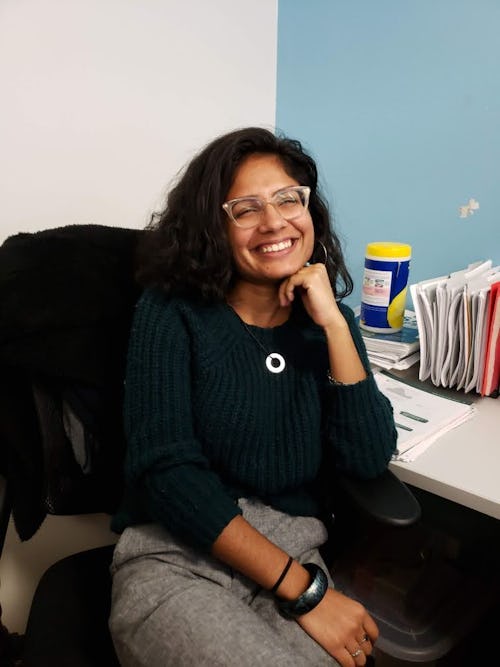 Currently I am an organizer with Survived and Punished NY, a grassroots collective working to end the criminalization of survivors of sexual violence, to address the roots of such violence in our culture, and to free survivors in prisons, ICE detention centers, and all carceral facilities. I first got involved a few years ago, when I started attending different political education and letter-writing events open to the public to send notes of support to incarcerated survivors and learn about the different systems of oppression at play within the prison industrial complex.
As an organizer, I try to ground myself in the fact that this work is long-term heart-work. Through it, we are building different ways of relating to each other, and there are no shortcuts with such cultural work. I also feel that when you're trying to get criminalized survivors out of prisons and detention centers, and the campaigns "fail," the direct support, politicization, and community-building that occurs during the campaign and after is incredibly powerful and life-altering.
It's still important to make space for feelings of disappointment, despair, grief, and uncertainty regarding "failure" in movements. I always think of the quote by healing justice organizer Cara Page: "Our movements themselves have to be healing, or there's no point to them."
To avoid burnout, it's absolutely vital to take disability justice and healing justice into account to frame your principles and organizing. That way, your values reflect the necessity of moving slowly, assessing capacity, making space for folks with different disabilities and gifts, and taking breaks or space as needed. Because this movement work isn't going to end anytime soon, we must bring in as many people into the work as possible, and uplift and value the many ways folks can show up.
Sumaiya Zama, New York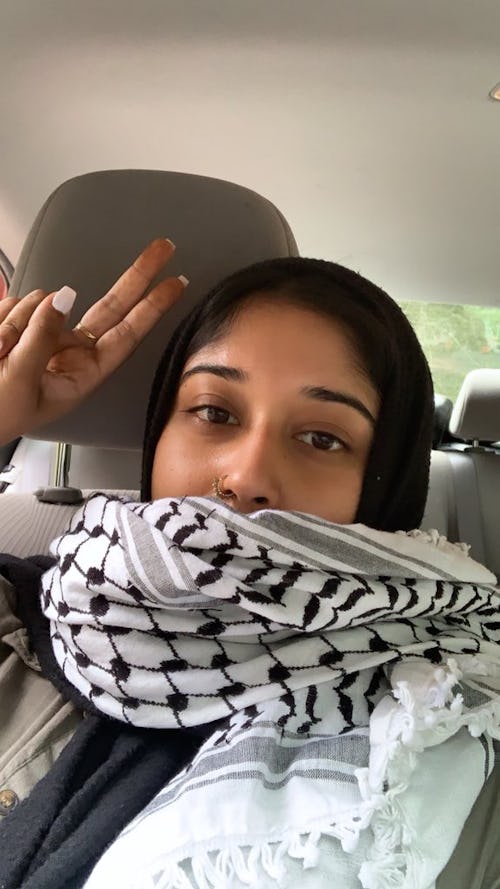 I am a community organizer and scholar from Boston, currently relocated to the Bronx. My organizing has focused on civil rights issues in the Muslim community, and last fall I decided to pivot towards the surveillance of Muslims in my scholarship.
In middle school, my childhood masjid was victim to FBI surveillance, a moment that forever changed all of our lives in ways I still continue to unravel. This surveillance led to the imprisonment and subsequent deportation of my imam, someone who had been a pillar in our community.
My parents would pull me out of school to show up to the courthouse in Boston with the rest of our community, protesting for the release of our imam. His deportation taught me more than I could imagine about the significance of leadership in community and the strategic motivations for its removal. I've never stopped unpacking the stories of paranoia and the dismantling of community in my masjid, and I probably never will. These stories shaped how I understood power and movement and I carried those stories with me into adulthood.
As I grew older, I fell deeper in love with organizing in the Muslim community. From organizing voter registration drives, mutual aid, know your rights trainings, [and] protests, to working closely with young Muslims, I believed the best way that I could serve the Muslim community would be to build power locally. I wished so badly that we had had a systemic understanding of the Islamophobia we were up against years ago. My organizing, in part, grew from the anxieties I held about our past; my organizing is an attempt to reconcile the truth of that past within me and to move forward with a practice that is radically transformative and holds my people in safety.
Failure in organizing is deliberately subjecting your community to unsafety. If you are doing everything in the world but that, how can you fail?
When you set out to organize, it's important to define what is meant by "failure." No genuine attempt to organize that centers the needs of your community can ever end in failure because the heart of organizing lies in its process. Failed campaigns have taught me more about organizing as a process than successful ones. Successful campaigns gave me the motivation that I need to continue, but it's the failed ones that give me the space to return to the drawing board. What could have been different? How can we move on from this? I believe that if you show up for your community with honesty and integrity and meet your community where they are, you've succeeded in many ways.
Overcoming failure is a matter of understanding the conditions in which we have been forced to organize. If all else is failing — if there is no clean water, [if there is] threat of violence or lack of safety — how can you fail when you attempt to correct these conditions? Failure in organizing is deliberately subjecting your community to unsafety. If you are doing everything in the world but that, how can you fail?
Experiencing burnout is something nearly every organizer goes through. The systems and structures that we resist were designed to kill us, therefore the work of the organizer is in the context of active genocide. I always tell younger organizers to remember that above everything, they are human. While there is beauty in the struggle, there is just as much beauty in living — in falling in love, experiencing joy in community and in relationships, in art, music, and food. Organizing is what we do to survive in this world, but never forget why it is you want to survive in the first place.
Jinan Deena, Washington, D.C.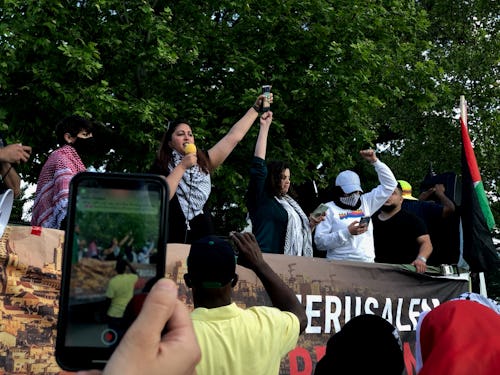 I am a Palestinian-American activist, spoken word artist, chef, and National Organizer for the American-Arab Anti-Discrimination Committee (ADC), the largest Arab civil rights and advocacy organization.
As an organizer, my work includes organizing around elections (voter registration, engagement, and protection), census work, advocacy on the Hill, chapter engagement and development, and coalition work. I have always been involved in my community — even before taking this on as full-time work, I was organizing as a volunteer in Ohio and Michigan. As a Palestinian, the activism starts young. Being connected to my community gave me the opportunity to stay connected to the causes that mean a lot to us.
At this point in my life, I am used to our movements having setbacks. As the community gets larger and more aware, you end up including many people in your work. Not everyone has the same experience or intention. So you end up with conflicting ideologies. The thing I've found most helpful is figuring out a way to include everyone's voice. Otherwise you will spend your time fighting each other instead of focusing on the goal. Having people with all kinds of experience helps as well — when I was younger, I looked to the generation before me for help. I think being open to that is extremely important. We can't always claim to know everything. Doing so only hurts our cause.
Everyone is important in the journey to achieving justice, so don't ever discount your worth.
When it comes to avoiding burnout, I will say that personally, it is hard to take a step back. I feel like if I do, somehow the work will be derailed and fall apart. That is completely unfair to my comrades who are in this movement space with me — everyone is capable of carrying on the work. So I have friends who force me to take breaks. I have therapist who specializes in activism and women of color, and she keeps me grounded as well. I drink a lot of water — which sounds funny, but when I am on calls all day and barely have time to eat, staying hydrated is the best thing for your body. So my advice to others would be to do all the above, but especially have people around you who will make sure you are resting.
I have had friends reach out recently and say they commend me for all I am doing, and they wish they could do more but can't because of their jobs, family, etc. They say that they aren't doing enough for the movement and feel bad about it. They think their work isn't as important because they aren't on the front lines like I am. What I told them is this: Everyone has a place. Maybe your activism is calling your member of Congress. Maybe it's creating graphic designs for people to use as signs for a protest. Maybe it's donating money to help cover expenses. Maybe it's posting on your social media. Maybe it's you reaching out to someone like me and offering support. We all play a role. Everyone is important in the journey to achieving justice, so don't ever discount your worth.